How to Link RC/DL On DigiLocker:
While driving a car or two-wheeler, driving license along with other vehicle related documents like registration certificate, insurance papers, pollution under control certificate etc. Now, after the new traffic rules involving more fines have come into force, it has become even more necessary to do so, otherwise fines may have to be paid. But it is not necessary to take a hard copy of all the documents with you. With the help of DigiLocker, you can take a soft copy of documents on your mobile. The Ministry of Road Transport and Highways has legalized the driving license and RC papers kept in Digilocker.
What is Digilocker?
DigiLocker is a kind of virtual locker, launched by Prime Minister Narendra Modi in July 2015. DigiLocker was launched under the Digital India campaign. In DigiLocker, citizens of the country can store any government certificate ie PAN Card, Voter ID, Passport, Driving License, Educational Certificate etc. The DigiLocker app can be downloaded by using the Google Play Store for Android smartphones and Apple's App Store for iOS users.)
How to download online driving license? How to download driving license online on digilocker
To download the driving license in your phone you will need DigiLocker app. This app is an official government app and is absolutely safe. In the Digilocker app, you can save ock RC book, Aadhaar card, PAN card, school board mark sheet, and many other government documents with your driving license in your phone. All these documents are digitally signed, which are verified by DigiLocker's backend and secured.
Also Read
Love Shayari In Hindi
Attitude Shayari In Hindi
Miss You Shayari In Hindi
How to download driving license from digilocker
Step-1:
First of all, download the Digilocker App on your phone. This app is available for free on the PlayStore for Android smartphones. And is available for free on the App Store for iPhone. Download DigiLocker App for Android Download DigiLocker App for iOS
Step-2:
After the app is installed, now login Digilocker app. If you are using this app for the first time then you must register in it.
Step-3:
To register in the application, click the sign up button on the main screen of the app.
Step-4:
Now enter your mobile number and click on continue button.
Step-5:
Now OTP will be received via SMS on your phone. This code is entered in the box provided and click on continue button.
Step-6:
On the next screen enter your username, password etc. correctly and take care. Click on continue button only you will be logged in Digilocker app.
Step-7:
After login, first of all you have to link your Aadhaar card. Why your identity and etc. All documents are shown on Aadhaar card data and will be verified. (Eg if you want to download the driving license, then the name in your license will match the name of the Aadhaar card, and only then you will be shown the driving license) Link to the home screen of the app and tap on Aadhaar's message.
Step-8:
Enter your Aadhaar card number on the next screen and tick the acceptance consent.
Step-9:
Now you will get the Aadhaar verification OTP on the OJ Aadhaar registered mobile number, from which click on the box m order and the continue button. Now your Aadhaar card is listed. Now you can download all the documents present in DigiLocker.
Step-10:
From the home screen of the DigiLocker app, select the ISSUED tab and select the Serach icon in the bottom of the screen. You will be shown many options.
Step-11:
From the list given to download the driving license, the Ministry of Road Transport and Highways, click on the option of all the states and select the option of driving license from the drop-down menu.
Step-12:
On the new screen, enter your driving license number, father / husband name correctly and tick the message of consent approval.
Step-13:
Click on the document button, only your driving license will be downloaded and the DigiLocker app will be saved. Now you can see it at any time in the ISSUED tab. You can also see the list of all other downloaded documents on this screen.
📲 Play Store App :- Download
Read This In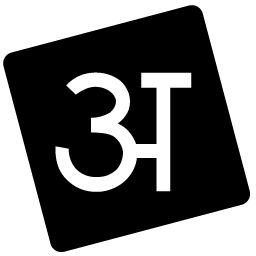 Hindi: Click Here
Conclusion:
By downloading the online driving license in the DigiLocker app in mobile, you can easily show your driving license soft copy to RTO officials at any time and it will remain valid. In case you have forgotten your original driving license at home. This digilocker driving license will work for you. Hopefully, the information given in this post has proved beneficial for you and you will have downloaded your driving license easily.